[ QUOTE ]
[ QUOTE ]
16) Pack of Wraps my good man. Time to kick back. Drink some beers and schmoke some weed!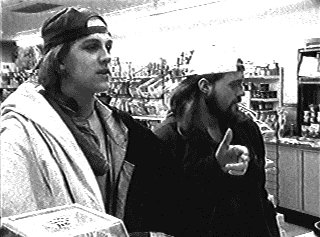 [/ QUOTE ]
16 appears to be worded wrong, but i believe the answer is "drinkin beers beers beers"
[/ QUOTE ]
The "beers, beers, beers" is from Jay and Silent Bob Strike Back. The quote is correct for Clerks.